Director, User Experience Research
Posted Apr 25
GitHub is looking for an experienced Director of User Experience Research to lead a group of talented researchers for the worlds largest community of software developers.
You'll be managing a team of researchers within our Design Organization who partner closely with designers, PMs and analytics to help teams move faster and make smarter bets. You'll be joining an organization where every PM regularly talks with customers and every new feature goes through beta testing before general release. We're serious about building great tools and experiences for software developers worldwide.
Researchers at GitHub are embedded with project teams so that they can identify risks and unearth the big questions' early in the development process. Team members also carve out 10-20% of their time for continuing to grow the research culture at GitHub through office hours and workshops that allow coworkers to conduct their own lightweight interview and validation work.
Research has become increasingly core to GitHub's product development and learning processes over the past two years - it'll be your job to continue that trajectory. You'll collaborate with product and design leaders, work with the extended leadership team to identify the highest-risk / most-needing-research product and GTM areas, and work with product operations to operationalize some of the research/customer learning approaches that teams across GitHub have found the most success with.
Responsibilities:
Build strong partnerships with product and design leaders to deeply understand where and when research can accelerate time to value, uncover opportunities, and reduce product risks
Drive enthusiasm around asking great questions and aligning teams around customer pain points, behaviors, and motivations.
Actively share insights and provoke questions to de-silo teams across product and design areas
Communicate clearly across teams and product areas to strengthen GitHub's shared customer knowledge and insights
Minimum Qualifications:
You have a track record of applied research that had significant impact on product and/or company goals.
You're confident in your ability to build consensus and buy-in across a variety of cross-functional teams at all levels.
You have repeated experience managing user researchers and growing a research practice within companies.
You have experience conducting research on developer tools or other technical products.
Familiarity with GitHub, programming, or the ability to quickly self-teach.
You bias toward action.
7+ years leading end-to-end (study design, test creation, recruiting, moderation, analysis, reporting) research projects with demonstrated impact.
Experience working with a remote, distributed team (about 70% of GitHub's workforce is distributed across the globe and our research team works remotely).
Preferred Qualifications:
You've worked alongside others writing and reviewing code - as a full-time developer, open source contributor, or regular hackathon participant
You have experience conducting research in markets outside of the US, Europe, or Canada
Who We Are:
GitHub is the developer company. We make it easier for developers to be developers: to work together, to solve challenging problems, and to create the world's most important technologies. We foster a collaborative community that can come togetheras individuals and in teamsto create the future of software and make a difference in the world.
Leadership Principles:
Customer Obsessed - Trust by Default - Ship to Learn - Own the Outcome - Growth Mindset - Global Product, Global Team - Anything is Possible - Practice Kindness
Why You Should Join:
At GitHub, we constantly strive to create an environment that allows our employees (Hubbers) to do the best work of their lives. We've designed one of the coolest workspaces in San Francisco (HQ), where many Hubbers work, snack, and create daily. The rest of our Hubbers work remotely around the globe.
We are also committed to keeping Hubbers healthy, motivated, focused and creative. We've designed our top-notch benefits program with these goals in mind. In a nutshell, we've built a place where we truly love working, we think you will too.
Misc Info For This Position:
Remote Mix: 100% Remote
Position Level: Director
Job Type: Full-Time
Regional Restrictions: North America Only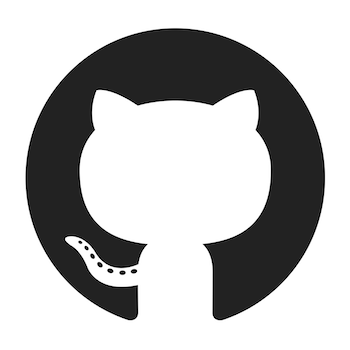 Github

San Francisco,CA
United States

Website
Job Info:
100% Remote
Director
Full-Time
North America