Director, Product Management - Ecosystem and Identity
Posted Apr 25
We're looking for a Director of Product to lead the GitHub ecosystem team. The GitHub Ecosystem is responsible for providing developers, integrators and enterprises with the best developer experience possible to extend and integrate with GitHub. In this role, you'll help define the vision and product strategy for GitHub extensibility, and lead a team of experienced product managers to improve how millions of companies and developers worldwide integrate with GitHub.
What you will be doing:
Create and deliver the product vision. You will be responsible for a vision that aligns with customer needs and GitHub's goals, as well as defining and delivering key results.
Build deep expertise on the needs of GitHub ecosystem developers, ranging from individuals developers improving their own workflows to large organizations integrating their existing tools
Engage with developers, integrators, partners, and customers to identify opportunities to deliver value, and build relationships to better understand how to serve our users.
Build fundamentals that enable and grow the ecosystem of integrations that connect GitHub to the world together with our partner-facing teams.
Drive the pace of shipping and learning across teams, while maintaining our high quality bar.
Mentor and grow your team. Help each of your product managers grow their skills and be successful in their areas. This includes frequent feedback and coaching, as well as creating opportunities for growth.
You might be a fit if:
You have 7+ years of engineering, developer evangelism, product management, program management, or equivalent experience with demonstrated ability to discover opportunities and define and deliver products.
You have strong technical abilities and a track record of working through complex technical problems.
You have a passion for building products that developers love
You possess strong communication skills, with clear verbal communication as well as explicit and mindful written communication skills.
You strive to empower others and build an inclusive team.
People love working with you!
Bonus points if:
You have previous experience working on developer products, and are up-to-speed with current trends around CLI design, APIs, and developer tooling.
You have deep experience with complex enterprise software applications.You are an expert on building platforms FOR complex software applications.
You are passionate about GitHub and the opportunities that lie ahead of us.
Ability to meet GitHub, customer and/or government security screening requirements are required for...required to pass the Microsoft, GitHub's parent company, Cloud Screen uponhire/transfer and everytwoyearsthereafter.
Who We Are:
GitHub is the developer company. We make it easier for developers to be developers: to work together, to solve challenging problems, and to create the world's most important technologies. We foster a collaborative community that can come togetheras individuals and in teamsto create the future of software and make a difference in the world.
Leadership Principles:
Customer Obsessed - Trust by Default - Ship to Learn - Own the Outcome - Growth Mindset - Global Product, Global Team - Anything is Possible - Practice Kindness
Why You Should Join:
At GitHub, we constantly strive to create an environment that allows our employees (Hubbers) to do the best work of their lives. We've designed one of the coolest workspaces in San Francisco (HQ), where many Hubbers work, snack, and create daily. The rest of our Hubbers work remotely around the globe.
We are also committed to keeping Hubbers healthy, motivated, focused and creative. We've designed our top-notch benefits program with these goals in mind. In a nutshell, we've built a place where we truly love working, we think you will too.
Misc Info For This Position:
Remote Mix: 100% Remote
Position Level: Director
Job Type: Full-Time
Regional Restrictions: North America Only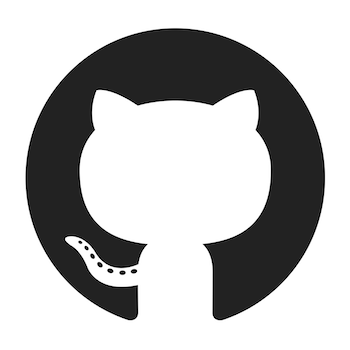 Github

San Francisco,CA
United States

Website
Job Info:
100% Remote
Director
Full-Time
North America