Director, Brand Marketing
Posted Jan 7
The Director of Brand Marketing is responsible for driving awareness, acquisition, and retention of customers at the highest level. This role should launch multifunctional go-to brand marketing strategies for promotion of the brand/business within the market. Our ideal candidate is a talented B2B marketing professional who will lead agroup of internal and external (contract/agency) marketing experts with technical product experience to develop and deliver stories and thought-provoking content that educates and engages our target customers to ultimately generate leads and build brand equity.
Strategic Responsibilities:
Develop the reputation of the Heartland brand as the peoples champion in business technology Design weekly/monthly/annual brand marketing strategies and monitor the performance of those strategies making necessary enhancements
Create messaging strategies for key segments and provide the marketing team with necessary brand and communications assets
Manage the digital reputation of the brand on social media and review sites.
Develop strategic core content using the educating entrepreneurs movement
Commission market and customer research and curate insights
Build and managed strategic brand partnerships for specific brand awareness and perception outcomes. Day-to-Day Responsibilities:
Mentor key brand marketing personnel, assisting in the execution of their duties upon request, ensuring their professional growth, and prepare them for the next step in their career Develop and proactively manage corporate awareness and perception strategy campaigns, including managing internal and external stakeholders
Manage and drive the content editorial calendar on a cross-functional basis
Own the development and promotion of the corporate storyline
Create talking points for high visibility moments of the brand and/or executives while collaborating with Corporate Communications
Devise and maintain the companys social media presence, including education/support of executives and employees to assist with prospecting and recruiting efforts
Design and compose posting and engagement sequences on social media
Engage external advocates to promote the brand
Assess customer reviews and respond according to corporate guidelines
Develop and manage a library of core and derivative content
Conduct primary and curate secondary research studies and develop insights to be shared with Marketing and business leadership
Work closely with business leadership, Sales, HR, and Corporate Communications teams to segment customers, prioritize then engage for prospecting and recruiting efforts.
Other duties as defined by the Head of Marketing
Key Qualifications & Experience:
Bachelors degree (B.A) from a four-year college or university; or equivalent combination of education and experience.
5-7 years' experience in B2B marketing. Small business technology or Fintech experience is a plus. Expert writer and brand partnership builder
Proven manager with a track record of building successful teams
Expert in brand management and developing differentiated messaging
Proven ability to drive collaboration across marketing functions and other groups including sales and product
Proven ability to create a content ecosystem leveraging internal/external experts and technology partners
Industry knowledge and experience with technology SaaS products and solutions preferred Strong understanding of content marketing and its contribution to SEO results
Ability to communicate and collaborate with all levels of employees, confident executive communicator; frequent external contact with customers and vendors
Excellent written and verbal communications skills
Thrives in a fast-paced environment with the ability to pivot and problem-solve
Writing samples required
Content Strategy examples required
Oklahoma - Remote
North Carolina - Remote
Texas - Remote
Colorado - Remote
Misc Info For This Position:
Remote Mix: 100% Remote
Position Level: Director
Job Type: Full-Time
Regional Restrictions: USA: CO, OK, NC, TX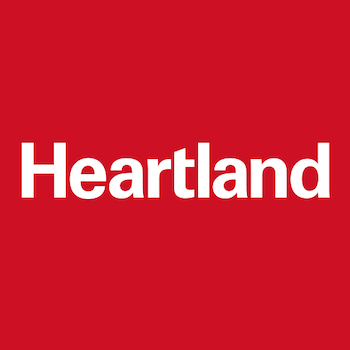 Heartland Payment Systems

United States

Website
Job Info:
100% Remote
Director
Full-Time
USA: CO, OK, NC, TX