Digital Content Writer
Posted Apr 14
Venafi is looking for a Digital Content Writer responsible for creating short form content that shares our story and vision, promotes our category and our brand, and makes an impact across many different digital platforms. The best candidate will deliver compelling short form web, ad and email copy to support sales and lead generation activities.
Are you a seasoned writer who is always looking for new ways to make an impact? Are you excited by finding new ways to tell a strong story in just a few lines? Do you take a minute to gloat when you produce the golden copy that breaks through the noise? If you are passionate about creative storytelling, committed to experimenting with new content creation trends, great at project management and have a flair for fun, we have the perfect job for you!
We are looking for an enthusiastic Digital Content Writer to join our content marketing dream team and take our web and email communications to the next level. You will have a direct impact on increasing awareness of the Venafi brand, maximizing engagement and driving qualified traffic.
Key responsibilities:
Write, edit and publish content primarily for websites and email campaigns, but also for blogs, videos, social media posts, eBooks, infographics and more
Create content that motivates, inspires, educates, informs, sells, and simply, provides information, across a wide variety of digital platforms
Work closely with the digital marketing team and subject matter experts to produce content that generates results
Use your knowledge of SEO and content development to create digital content that is easily found via search engines, and showcases our company as a leader within our category
Become an influencer who makes an impact on the company and within the industry through the production of insightful, engaging digital content
Work with marketing teams to brainstorm and develop ideas for creative marketing campaigns
Evangelize best practice techniques for short-form content that contributes to successful campaigns and promotions

The ideal Venafi Warrior will be armed with:
Bachelor's degree in marketing, communications, or a related field
2-5 years of experience in writing digital content in the technology space required; cybersecurity experience preferred
Strong portfolio of digital content writing with emphasis on measurable impact
Knowledge of various marketing and analytics tools including as Marketo, Google Analytics, CRM systems (e.g. Salesforce), and content management systems
Experience working in a rapidly growing marketing organization, coordinating digital content across multiple stakeholders
What sets you apart?
Detail oriented with excellent time management skills
Excellent analytical and data analysis skills
Strong prioritization, organization, and project management skills.
Able to work in a fast-paced environment managing multiple priorities and deliverables
Outstanding communication, interpersonal and presentation skills
While you are busy protecting the world, we've got you covered!
In addition to fostering a work environment with strong work from anywhere ethic, Venafi offers a benefits package that is in the top 1%. We provide 100% employer-paid premiums for both team members and their families. That includes health, dental, and vision insurance. YES, REALLY! We offer four weeks of PTO (Paid Time Off), eleven holidays, and four pick your own community service days. We also offer 401(k) and company matching, company HSA contribution, 2x salary employer-paid life insurance, and parental leave. We even offer pet insurance!
Misc Info For This Position:
Remote Mix: 100% Remote
Job Type: Full-Time
Regional Restrictions: USA Only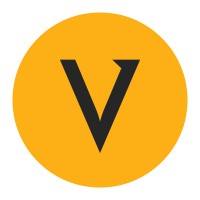 Venafi

Salt Lake City,UT
United States

Website
Job Info:
100% Remote
Full-Time
USA