DevOps Engineer
Posted Dec 2
CommentSold is a social commerce platform that modernizes the way retailers connect to online shoppers, including hosting live sales events and managing day-to-day retail operations. Simply, we help online retailers do less and sell more.
Our team is dispersed throughout the US, which means we value the diversity and unique collaboration that's fostered through a remote team. We work incredibly hard for our customers, and believe deeply in our platform's value. We're a high energy, high growth team and we love to win.
Our Product team stays close to our customers, building the tools to deliver on our promise to make running their business easier. We make decisions fast, and priorities change as we adapt to the needs of our industry so we welcome folks that relish in the challenges of pace. We believe in quick iteration and in the moment feedback, so we can work collectively to build the best team and product.
This is a growing function within the organization, and as such, there is a lot of room for both responsibility and growth within the role. We have some initial projects in motion to improve our deployment and scaling, along with the opportunity for longer term planning and improvement of our practices and processes.
In this role, you will
Keep our production and staging environments running smoothly
Manage the performance, scalability, and cost of our backend
Introduce and improve processes and tooling
Provide input and expertise in key areas such as log management and application deployment
Take ownership of the implementation of disaster recovery and failover practices
Work directly with our leadership team to plan both short and long term roadmaps for systems management
If you're right for this role, you
2+ years of experience as a DevOps Engineer
Have strong experience with Linux administration and networking
Are comfortable working on a small team in a startup environment
Have experience with programming languages such as Python and PHP
Have implemented and owned DevOps processes and tools
Have previous experience working with cloud providers, ideally AWS
Have experience with container management software such as Docker / Kubernetes
Are self-motivated and able to work in a fast growing, high scale environment
Join CommentSold
At CommentSold, you can work from anywhere in the United States thanks to the power of the internet - we put extra effort into our remote culture to ensure we exceed the engagement we all need. We value our team, and show that through competitive salaries and bonus opportunities. Health, dental, vision, and life insurance are available to all full-time employees.
Our platform serves the women's retail space in a major way - and that's no coincidence. We're creating a space for equality across the board, and we support folks of all identities and lifestyles in everything we do. Join CommentSold to live your best life we're always excited to grow our team's perspective.
Misc Info For This Position:
Remote Mix: 100% Remote
Job Type: Full-Time
Regional Restrictions: USA Only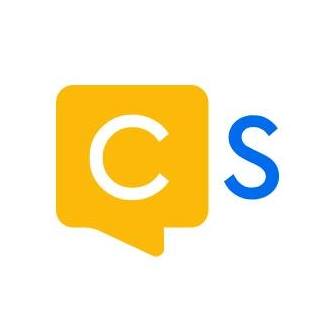 CommentSold

Huntsville,AL
United States

Website
Job Info:
100% Remote
Full-Time
USA