DevOps Engineer (AWS)
Posted Jan 6
We're looking for an experienced and enthusiastic Senior DevOps Engineer to join the team at Modus. Want to help our clients build awesome solutions Are you interested in working from home with some of the best talent on the planet Then keep reading.
About You
You love optimization and automation, across platforms and applications. Consistency for deployment and build processes is second nature for you. You walk the line between software development and IT operations -- maybe you were a developer in a past life, or are today in your spare time
You develop Infrastructure as Code with tools like Terraform, CloudFormation and AWS SAM. You understand what makes a cloud infrastructure secure, scalable, and highly-available. Youve set up CI/CD pipelines so software engineers can push enterprise applications from their desktop to production, with all required steps in between. You understandhow to scale, automate and operate, and not just how to build a solution to an immediate problem.What will you be provisioning with today Ansible Packer You can automate using Lambda function, and you can monitor it all with CloudWatch.
Notjusta coder, you gather and document requirements from stakeholders to turn into actionable battle plans. You enjoy working with people, and mentoring others.
You should have experience with Python, PHP, Bash and automating CI/CD stacks.
You are comfortable working in an agile environment with a globally-distributed team. Youve got the discipline to work autonomously, and the communication skills to collaborate with your team.Having overlap with your team is critical when working in a global remote team. Modus requires all team members to overlap with EST morning hours daily. In addition, reliable high-speed internet is a must.
Experience with Node and React JS would be nice to have. Experience withmobile app publishing is a plus.
[In reference to requisitions 712]
Things You Might Do
Modus is a fast-growing, and remote-first company, so you'll likely get experience on many different projects across the organization. That said, here are some things you'll probably do:
Give back to the community via open source and blog posts
Teach and be taught: Modus creates active teams that work in internal and external projects together, giving opportunities to stay relevant with the latest technologies and learning from experts worldwide
Interact directly with internal and external clients to represent Modus and its value
Misc Info For This Position:
Remote Mix: 100% Remote
Position Level: Senior
Job Type: Full-Time
Regional Restrictions: USA Only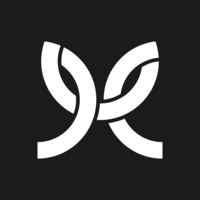 Modus Create

Reston,VA
United States

Website
Job Info:
100% Remote
Senior
Full-Time
USA