Creative Lead - Innovation
Posted Apr 21
We are an experienced design company that connects people, products, and brands in powerful ways. Our growing team of designers, developers, producers, strategists, and content creators is based in Culver City, California. We believe in the power of storytelling, human-centric design, and the intersection of creativity with code to further humanity's relationship with technology. If you're the kind of person who obsesses over details, thrives in a collaborative environment, and jumps at the opportunity to take on new challenges, Left Field Labs may be the place for you.
Who We Are Seeking
We are seeking a multi-faceted Creative Lead with a passion for creative technology and how solutions are created through the lens of - design, motion, mixed reality, AR/VR, ux, strategy - and can translate across a variety of mediums with storytelling at the core.
This candidate will collaborate with project team members to lead brainstorms, ideation, and conceptualization to provide creative solutions driven by insights. The ideal candidate will be equal parts creative strategist and hands on perfectionist that can articulate ideas and solutions internally and externally
What You'll Do
Work with producers to achieve timeline and budget objectives.
Bridge the gap between creative concept and execution during design/development process.
Communicate with clients and client-facing art directors on issues related to design/creative as a representative of the agency for assigned projects.
Present design/creative work to clients during reviews, often attending in person meetings as a representative of the creative/design team.
Lead creative in concept development and ideation for assigned projects.
Work with CD to support project strategy for assigned projects, including RFP responses and pitches.
Produce high quality client pitch decks with successful results.
A leader in creative brainstorms with clients and or LFL team to produce quality creative ideas.
Direct photo shoots (video and still) for assigned projects.
Work alongside copywriters to align strong copy with creative and design objectives.
Design visual concepts, user flows and wireframes for assigned projects, when applicable.
Other duties and ad hoc projects as assigned
What You'll Need to be Successful
A minimum of 5-7 years' experience in creative advertising and graphic design, on a professional level
An excellent creative portfolio with real world results.
A leader in creative critical thinking with the ability to act effectively in minimal direction.
Proven track record of delivering results on time and on budget.
Solid understanding of interactive design, usability and heuristics.
Proven ability to deliver creative innovative ideas for digital experiences spanning Mobile, Tablet, and Desktop form factors.
Excellent written and verbal communication and teamwork skills.
Previous design management experience.
Bonus Points:
Ability to take a client problem and present a successful solution through innovative creativity
Left Field Labs is an E-Verify employer. E-Verify is an Internet based system operated by the Department of Homeland Security (DHS) in partnership with the Social Security Administration (SSA) that allows participating employers to electronically verify the employment eligibility of their newly hired employees in the United States.
Misc Info For This Position:
Remote Mix: 100% Remote
Position Level: Lead
Job Type: Full-Time
Regional Restrictions: USA Only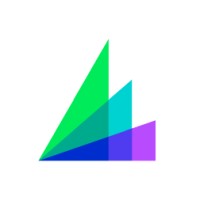 Left Field Labs

Culver City,CA
United States

Website
Job Info:
100% Remote
Lead
Full-Time
USA