Contract Specialist (SOW)
Posted Jan 6
We're looking for a Contract Specialist (Solutions Specialist) to join the solution design team at Modus. Want to help our clients design awesome solutions to accomplish their goals and vision Are you interested in working from home with some of the best talent on the planet Then keep reading.
About You
You are a self-starter, enjoy developing processes, and want to quickly grow into taking on more responsibility. Your work could be managing contracts and renewals for services and licensing. Your work could also be supporting enabling operational efficiencies around quoting; contracts and ensuring proper processes/procedures are followed to execute contracts. We have many offerings, which means youll have the opportunity to learn and expand your knowledge across a wide spectrum of digital transformation services.
You have worked with teams before on software development projects. You like acting as a liaison between Account Managers, Solution Engineers and Sales Operations team to ensure client requests are addressed in an efficient and timely manner. You have good communication skills and are happy to interface with clients when needed. You will be a thought leader, and ensure a consistent process is established to support a successful transaction over the contract term.
You relish creating high quality standards from the comfort of your own home. Your work will focus on understanding customers needs and translating those needs into contract form collaborating with Solution Design and Client Partner teams. You have the technical acumen to ensure all required information to enable services is gathered and added into the contract appropriately.
You love learning. Operational excellence is required for growth and you want to be part of it. You are good at exploring new ideas that will help make processes and teams more efficient. You are willing to share knowledge and participate actively in helping other teams align on how to make sales operations better.
You are organized and want to assist with updating, collecting, and organizing contract data across Modus Create clients. Templetizing contracts by service type excites you because you know this will make the team more efficient. Youll want to design and automate our licensing process around partnerships as today this is very manual. You want to become a subject matter expert of all Modus Creates service and practice offerings and operational requirements. You know this will enable you to provide the best contracts and processes for Modus Create.
Additionally, as part of this role you will be expected to adhere to our customers information security requirements. This includes but is not limited to using Modus Creates tools for CRM, contract and document storage, etc and not sharing customer information as highlighted is our policy.
Misc Info For This Position:
Remote Mix: 100% Remote
Position Level: Senior
Job Type: Full-Time
Regional Restrictions: USA Only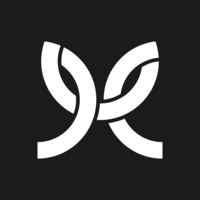 Modus Create

Reston,VA
United States

Website
Job Info:
100% Remote
Senior
Full-Time
USA