Contact Center Principal Solutions Engineer - Public Sector
Posted Aug 4
This position is needed to deliver the technical win and product fit for Twilio's Flex Contact Center platform at customer accounts. Contact Center Solutions Engineer - PubSec builds customer trust in Twilio solutions, resulting in customer success. The Solutions Engineer leads the technical pre-sales relationship, proposes technical architectures, demonstrates the product, anticipates concerns, and provides creative solutions.
The Twilio Contact Center Solutions Engineer - PubSec is both highly technical and a skilled relationship builder. They are comfortable showing an engaging communications experience to a CEO or sketching out a flow on a whiteboard with technical decision makers.
Responsibilities
In this role, you'll:
Work alongside Twilio Flex Account Executives through the pre-sales process, to strategize and plan for deal success
Build and present product demos to help showcase the capabilities of Twilio Flex
Assist customers with Pilot and Proof-of-Concept implementations
Quickly learn new products and new technologies
Form a deep understanding of a customers business and help solve problems they've identified as well as uncover areas of opportunity
Build trusted advisor relationships with customers and present creative new solutions that enable and inspire innovation
Support and assist with customer hackathons
Qualifications
Not all applicants will have skills that match a job description exactly. Twilio values diverse experiences in other industries, and we encourage everyone who meets the required qualifications to apply. While having desired qualifications make for a strong candidate, we encourage applicants with alternative experiences to also apply. If your career is just starting or hasn't followed a traditional path, don't let that stop you from considering Twilio. We are always looking for people who will bring something new to the table!
Required:
Twilio is looking for a Contact Center Solutions Engineer - PubSec with a strong desire to work in a technical pre-sales role. You will need:

Previous experience working in the Contact Center and Telecom space within the Public Sector
At least 3-5 years in a Pre-sales role or commensurate experience
Understanding of (and optimally) experience building with REST APIs.
Sound understanding of voice protocols
Ability to understand, read, and modify existing code in several of the following languages (Java, C#, Node.js, Python, PHP, etc)
Hands-on, high-energy, passionate and creative problem solver with know-how to get things done and ability to lead others to success
Excellent communicator and presenter able to gain audience confidence
Ability to ask the right questions to build a deep understanding of a customers needs and guide them to a technical solution using Twilio Flex and industry partner platforms
Familiarity with public cloud platforms (Amazon Web Services, Google Cloud, Microsoft Azure) and cloud application architectures
Desired:
Hands on experience with web development (JavaScript, HTML/CSS, frontend frameworks - React, Vue.js, Angular)
Hands on experience with with backend development (Java, C#, Node.js, Python, PHP, etc)
Experience with Twilio Flex and/or other Twilio platforms/API's
Experience leveraging storytelling to help paint a technical vision for the customer.
Location
This role will be remote, and based in the USA.
Approximately 20%-35% travel is anticipated.
Misc Info For This Position:
Remote Mix: 100% Remote
Job Type: Full-Time
Regional Restrictions: USA Only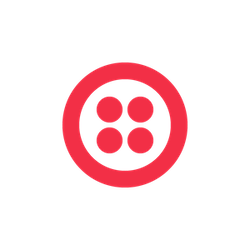 Twilio

United States

Website
Job Info:
100% Remote
Full-Time
USA