Commercial Counsel
Posted Dec 2
CommentSold, a leader in the live commerce space, is looking for a super commercial contracts attorney to support its growing business. You will provide critical support to the business by drafting, reviewing and negotiating sales, partner, and vendor contracts. You would be the second attorney hired by the company, reporting directly to the Chief Legal Officer. This is a fantastic opportunity for an attorney to build upon a solid commercial contracts background and also develop experience in additional areas such as corporate governance, mergers and acquisitions, employment, privacy, and intellectual property law.
In this role, you will be responsible for
Commercial Contracts: Draft, review, negotiate and resolve sales, partner and vendor contracts. This role will need to work closely with the Sales and Partner teams to help them meet their goals. It will need to take initiative and use independent judgment to find solutions rather than just spot issues
Legal Operations/Contract Lifecycle Management: Help to improve the contract lifecycle management process by using technology tools and creating and revising procedures to make it easier and faster to close contracts
Business Development: Work with our business development team to draft, review, and negotiate contracts with potential partners
Product Counseling: We are constantly updating and revising our offerings and need to draft new and updated contracts to be able to sell them. This person will need to understand our products and use their creativity to draft new agreements that reflect the legal and commercial realities of the markets into which we sell
Broad Legal Coverage: This role provides support to the CLO in a wide variety of legal areas. Immediate areas where you will be able to contribute are corporate governance, employment, and privacy. Additionally you could work on mergers and acquisitions and intellectual property law based on needs and bandwidth
If you're right for this role, you
Have a Growth Mindset: You are going to be one of two lawyers at the company, so you will need to be curious and eager to learn new things. Doing something you have never done before should excite you
Have the Right Amount of Ego: You will need to believe in yourself enough to take on new challenges, but be humble enough to listen to others
Are Team Oriented: You want to support the company, other teams and your team to meet their collective goals
Are Goal Oriented: You deliver on time and delight customers
Have a J.D. from an accredited law school
Have a minimum of 3-5 years of experience drafting, reviewing and negotiating commercial contracts, especially SaaS and e-commerce agreements
Preferably have experience working in-house at fast-growth tech companies. SaaS software experience would be a strong differentiator.
Are licensed to practice in the jurisdiction in which you practice
Are able to work US Eastern and/or Central time zone work day hours most days
Have the ability to travel within the US periodically for company or team events
Join CommentSold
At CommentSold, you can work from anywhere in the United States thanks to the power of the internet - we put extra effort into our remote culture to ensure we exceed the engagement we all need. We value our team, and show that through competitive salaries and bonus opportunities. Health, dental, vision, and life insurance are available to all full-time employees.
Our platform serves the women's retail space in a major way - and that's no coincidence. We're creating a space for equality across the board, and we support folks of all identities and lifestyles in everything we do. Join CommentSold to live your best life we're always excited to grow our team's perspective.
Misc Info For This Position:
Remote Mix: 100% Remote
Job Type: Full-Time
Regional Restrictions: USA Only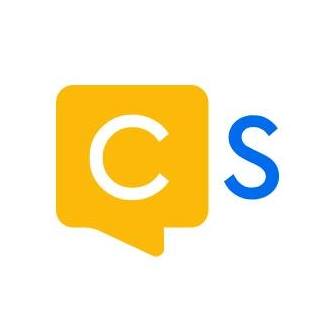 CommentSold

Huntsville,AL
United States

Website
Job Info:
100% Remote
Full-Time
USA