Cloud Engineer
Posted May 13
As a Cloud Engineer for Heartland, you will design, develop, test and maintain infrastructure pipelines and configuration management used by other internal and external developers to configure and deploy Heartland products. You will work on multiple projects in an agile team and be responsible for all phases of infrastructure configuration and deployment. In addition, you may assist in onboarding new applications into our ecosystem as acquisitions are completed.
The ideal candidate is personally motivated, resourceful and is willing to share their opinions openly with members of internal and external teams. They possess passion, perseverance, and seek to improve themselves daily, personally and professionally.
Your skills will be needed in developing and maintaining Heartland infrastructure to grow profitability and market share. Including but not limited to: optimizing infrastructure deployment pipelines; automating manual and repetitive activities; researching new technology; providing proof-of-concept demonstrations and much more.
Teamwork is an important part of Heartland's success, and as a Cloud Engineer you will be expected to work effectively with many different functional roles in our organization from enterprise architecture, security and developers to product and project management.
Core Responsibilities
Understanding of Public Cloud Services (e.g. AWS ,Azure ,GCP)
Understanding and implementing Infrastructure as Code and Configuration Management best practices and patterns
Design and Implement automation pipelines based on best practices and patterns (e.g. CI/CD, Infrastructure/Configuration Deployments, Automated Test Execution Pipelines)
Responsible for providing recommendations on system and process improvements, application modernization, and adapting to a constantly changing environment
Ability to pragmatically balance between market deliverables, strategic vision and sustainable implementations
Contributes to the long term vision of Enterprise Engineering beyond immediate product roadmaps
Capable of building strong relationships with key stakeholders: Enterprise Architecture, Enterprise Security, Product leaders and Delivery teams
Job Requirements
3+ years of IT experience (Computer Science degree and/or technical certifications preferred)
At least 1 year of engineering experience in Public Cloud or Hybrid Cloud Environments
Experience with Pipeline Automation Tools (e.g. Git, Azure DevOps, GitLab, Github)
Experience with Infrastructure as Code tools (e.g. Terraform, Pulumi)
Experience with Configuration Management tools (e.g. Ansible, Puppet, Chef)
Experience with at least one programming language (e.g. JavaScript, C#, Ruby, Python, etc.)
Proficiency with at least one scripting language in Windows or Linux environments ( e.g. Bash, Powershell, etc.)
Experience modernizing monolithic applications in the cloud
Experience with deploying and troubleshooting Load-Balancing and Distributed Networking technologies (e.g. Cloud Services, Hashicorp Consul, Nomad, Kubernetes Ingress)
Experience with building Disaster Recovery processes and automation monolithic systems or applications
Bonus Points (if you dont have these, you may end up learning them)
Experience with building and managing Kubernetes clusters
Experience solving problems related to Secrets Management
Familiarity with SQL and NoSQL database technologies
Solving Problems related to deployment of Code Configuration
Experience with Application Performance Monitoring Tools (e.g. Datadog, NewRelic, Dynatrace, Prometheus)
Experience with different Git Strategies ( GitOps, GitFlow, Release Flow, Trunk-Based, etc.)
Experience with SRE practices and competencies
Experience with API Management tools (e.g. Apigee, Mulesoft, Azure API Management, etc.)
Experience working as a Backend or Full Stack Developer
Oklahoma - Remote
Georgia - Remote
Illinois - Remote
Texas - Remote
Misc Info For This Position:
Remote Mix: 100% Remote
Job Type: Full-Time
Regional Restrictions: USA: OK, GA, IL, TX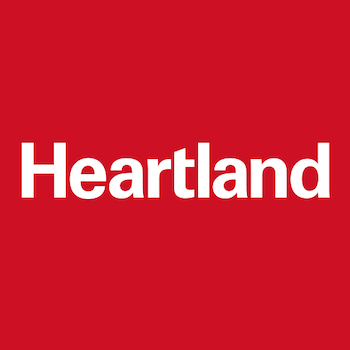 Heartland Payment Systems

United States

Website
Job Info:
100% Remote
Full-Time
USA: OK, GA, IL, TX