Chief of Staff, Product
Posted Apr 15
As the Chief of Staff to the SVP of Product at GitHub, you'll work directly for the SVP of Product on strategically chosen projects, decision making, and messaging that further our attainment of GitHub's 2025 strategic vision. You'll be a critical partner to other Product stakeholders across the business, communicating plans, elevating questions, and paving our path forward.
You will collaborate with the SVP of Product's leadership team to implement recommendations to more efficiently operate and scale our Product function. This includes setting the rhythm of the business through the design and facilitation of Product LT Staff meetings, gathering of feedback from 1:1s throughout the Product Management Organization, and synthesizing that into effective all-hands broadcasts and agendas for off-site summits.
You will help the Product organization put its best foot forward through your facilitation of highly visible meetings with leaders at GitHub and executives at many of the world's most recognizable brands.
Your work will include contribution to Product direction, strategic planning, project management, performance analysis, team analytics, budgeting, executive meetings, and communications.
This role requires a highly resourceful, self-driven individual with the ability to partner, execute, and lead through influence.
Responsibilities
Team

Research and offer recommendations to keep the Product organization on a path of continuous improvement.
Manage operational rhythm of the Product business, including building meeting agendas, capturing key insights, and tracking action items to completion.
Coordinate quarterly and semester-based planning across the Product team, including quarterly off-sites, in partnership with Product Operations.
Facilitate the semi-annual organizational design review process in partnership with the Product Business Manager.

Communications

Aid the SVP of Product in weekly prioritization of speaking opportunities, messaging needs, decision making and progress reviews.
Communicate discoveries, progress and results from initiatives to management and/or the broader organization.
Distill and cascade core tenets of our Product strategy for leadership and other internal and external stakeholders.

Strategy

Provide the SVP of Product with insightful data-driven recommendations in all facets of the Product org's operation.
Lead initiatives and projects on behalf of our SVP of Product and the Product leadership team, advancing both the goal clarity and project execution.
Attend meetings on behalf of the SVP of Product and speak as their representative when appropriate.
Act as SVP of Product's proxy and highly-accessible Product information source for other major functions, including Engineering, Communications, PR, Marketing, Revenue, HR, Talent Acquisition, Finance, Legal and Operations.
Obtain cross-functional knowledge to understand issues, trends, and perspectives that may influence the business and connect the dots for key stakeholders to drive increased alignment.
Minimum qualifications
5+ years of experience working in a highly technical industry.
5+ years of experience in Product Management or similar role.
3+ years of experience in Project Management or similar area.
Proven pattern of high-quality decision making with a strategic impact.
Experience partnering effectively with cross-functional teams or projects.
Demonstrated ability to navigate ambiguity through curiosity and research.
Excellence in written business communications, including artifacts considered executive-ready.
Problem-solving using frameworks, making the goal clear and execution efficient.
Preferred Qualifications
Knowledge of modern software development workflows, tooling, and ecosystems.
Experience in management consulting.
Proven results in working with C-level stakeholders.
Familiarity with techniques and patterns of organizational design.
Exceptional verbal and written communication skills.
Experience as a Chief of Staff.
Ability to lead through influence.
Demonstrated Program Management skills on complex initiatives.
Travel Requirements 25%
Who We Are:
GitHub is the developer company. We make it easier for developers to be developers: to work together, to solve challenging problems, and to create the world's most important technologies. We foster a collaborative community that can come togetheras individuals and in teamsto create the future of software and make a difference in the world.
Leadership Principles:
Customer Obsessed - Trust by Default - Ship to Learn - Own the Outcome - Growth Mindset - Global Product, Global Team - Anything is Possible - Practice Kindness
Why You Should Join:
At GitHub, we constantly strive to create an environment that allows our employees (Hubbers) to do the best work of their lives. We've designed one of the coolest workspaces in San Francisco (HQ), where many Hubbers work, snack, and create daily. The rest of our Hubbers work remotely around the globe. Check out an updated list of where we can hire here: https://github.com/about/careers/remote
We are also committed to keeping Hubbers healthy, motivated, focused and creative. We've designed our top-notch benefits program with these goals in mind. In a nutshell, we've built a place where we truly love working, we think you will too.
GitHub is made up of people from a wide variety of backgrounds and lifestyles. We embrace diversity and invite applications from people of all walks of life. We don't discriminate against employees or applicants based on gender identity or expression, sexual orientation, race, religion, age, national origin, citizenship, disability, pregnancy status, veteran status, or any other differences. Also, if you have a disability, please let us know if there's any way we can make the interview process better for you; we're happy to accommodate!
Please note that benefits vary by country. If you have any questions, please don't hesitate to ask your Talent Partner.
Misc Info For This Position:
Remote Mix: 100% Remote
Position Level: Executive
Job Type: Full-Time
Regional Restrictions: USA Only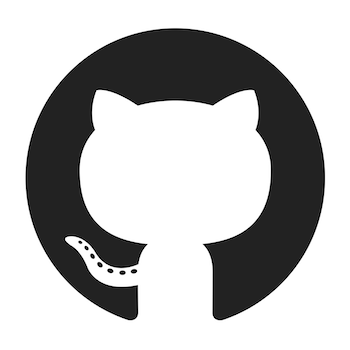 Github

San Francisco,CA
United States

Website
Job Info:
100% Remote
Executive
Full-Time
USA