Business Development Manager - GitHub Partnerships
Posted Apr 25
GitHub is looking for a Business Development Manager to expand our business and ecosystem direction in collaboration with our engineer, product, sales, and partner teams. Our Business Development Managers are passionate about building partnerships to successfully integrate with the GitHub Platform and growing ecosystems of powerful integrations.

Our partners build best-in-class developer tools. We care deeply about providing an easy-to-use, powerful platform that empowers partners to become a crucial part of the software development workflow on GitHub. In this role, you will lead technical, business, and GTM alignment with our partners as well as evolve our programmatic efforts of business development. This involves building partnerships and owning specific programs focused on an ecosystem that is building on top of or integrating with GitHub.
Responsibilities:
You'll drive GitHub's partnership program strategy with our key partners, startups, and breadth technology partners.
You'll engage with GitHub ecosystem for new business model opportunities and non-linear growth models
You'll drive high-level collaboration and coordination with various business functions or joint development efforts with external parties to facilitate the planning process, setting goals & milestones, and creation of comprehensive timelines taking into account available resources, dependencies, budget, priorities, and other constraints.
You'll inform the platform roadmap by closely collaborating cross-functionally with the Product, Engineering, Sales, Marketing, PR, and Operations teams.
You'll lead Partner outreach, motivate, and guide the partner directly or via programmatic means to create a successful joint business and technical integration with GitHub.
You'll lead and execute the go-to-market plan with partner through joint PR, marketing, co-selling, developer relations enablement, and materials
You'll represent GitHub in external meetings with executives from influential ecosystem companies as well as industry events and conferences
You'll take ownership of tracking overall team progress and provide detailed management status reports, including Key Performance Indicators (KPIs)
Embody our growth mindset' leadership principle to drive continued improvement

Qualifications:
You are a person with a high emotional IQ, with an understanding of how to manage both internal and external stakeholder priorities and differences.
You have high energy and are action-oriented with a history of getting things done in complex environments.
You can influence others and implement change and standardize processes.
You have a strong understanding or working knowledge of Cloud-based software development or DevSecOps would definitely be an advantage
You have a self-starter mentality, yet a team player with a collaborative approach.
You have integrity beyond reproach and the ethical soundness of a true leader.
You possess strong analytical skills and particular attention to detail with good business judgment and exceptional maturity, diplomacy, and communication skills (both written and verbal).
You are results-oriented with a strong work ethic. You are also tenacious, with the emotional intelligence to know when to push harder and when to look for alternative approaches.
You have 3 years of Business Development/Alliance experience
You have the expertise and proven leadership skills gained through a successful track record in executing high visibility partnerships and programs
When necessary appropriate, You are willing and able to travel up to 30% of your time to partners, GitHub HQ, and to our conferences.

Preferred Qualifications:
You have an MBA equivalent degree.
You have experience with communicating to C-level executives.
Who We Are:
GitHub is the developer company. We make it easier for developers to be developers: to work together, to solve challenging problems, and to create the world's most important technologies. We foster a collaborative community that can come togetheras individuals and in teamsto create the future of software and make a difference in the world.
Leadership Principles:
Customer Obsessed - Trust by Default - Ship to Learn - Own the Outcome - Growth Mindset - Global Product, Global Team - Anything is Possible - Practice Kindness
Why You Should Join:
At GitHub, we constantly strive to create an environment that allows our employees (Hubbers) to do the best work of their lives. We've designed one of the coolest workspaces in San Francisco (HQ), where many Hubbers work, snack, and create daily. The rest of our Hubbers work remotely around the globe.
We are also committed to keeping Hubbers healthy, motivated, focused and creative. We've designed our top-notch benefits program with these goals in mind. In a nutshell, we've built a place where we truly love working, we think you will too.
Misc Info For This Position:
Remote Mix: 100% Remote
Position Level: Manager
Job Type: Full-Time
Regional Restrictions: North America Only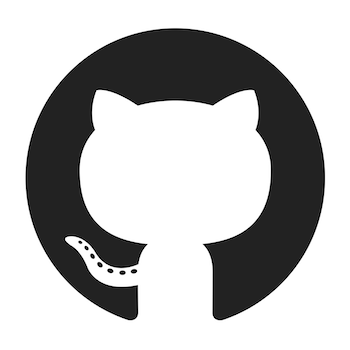 Github

San Francisco,CA
United States

Website
Job Info:
100% Remote
Manager
Full-Time
North America