Business Customer Care Representative
Posted Mar 15
What You'll Do:
The Business Customer Care Representatives is a fast-paced position taking inbound calls from our Angi Service Professionals
Assist with but not limited to; account changes, billing inquiries, website assistance, and retention while maintaining documentation on all calls
Conflict resolution and negotiation
Listen effectively to identify the reason for the call and quickly provide a solution
Answer our Pro's requests or inquiries which can range from a variety of topics
Act as an advertising consultant for our Pro's to accommodate their business needs which may include upselling members to exciting new products and program offerings
Handle initial contact on disputes
Provide support to fellow Business Customer Care Representatives.
What We're Looking For:
High School diploma or GED required
Background check required
Comfort with high volume of inbound calls each day
Ability to think on your feet and pivot quickly. Ability to have tough conversations, handle objections and utilize strong problem-solving skills. The position requires that you are able to work in an environment that is unpredictable and fast paced.
A growth mindset- you crave coaching and feedback and are able to implement as necessary
You're an empatheticlistenerandyou cancommunicateextremely clearly & conciselyboth verbally and in writtenforms.
You have a strong desire to succeed and grow
Positive, professional, and high-energy attitude with a strong ability to multi-task
Strong computer skills required, particularly with internet and applications ie. Gmail, CRM's, Google Suite
Hear and talk on a phone head set for up to 8 hours per day
Hardline and high-speed internet connection
What We Offer:
17.00/hr + Commission
Paid training
Medical, dental & vision coverage (including options 100% subsidized by Angi!)
Retirement plan with company match (401K)through Charles Schwab
Company Equity Program
Company match of personal charitable contributions up to 15,000 per year
Generous PTO including sick, personal, vacation, volunteer timeand 9 paid holidays
Technical equipment provided
Fast paced team with internal growth opportunities into multiple directions
Why Angi?
At Angi, we are all about talent and enjoying the journey. We believe there is strength in diversity and actively encourage our teammates todisagree as individuals in the service of delivering as a team. We're on the path to become the home for everything home, and in order to do that we need dedicated people who always strive to be better today than wait to be perfect tomorrow. Our customers are at the heart of everything that we do, and we're looking for Customer Care representatives to communicate our mission persuasively and effectively. This is a remoteposition;therefore,it is imperative that all applicants be able to work independently in anenvironment free from distraction and manage their time accordingly.
Misc Info For This Position:
Remote Mix: 100% Remote
Job Type: Full-Time
Regional Restrictions: USA Only
Salary/Pay Info: 17.00 per hour + commissions USD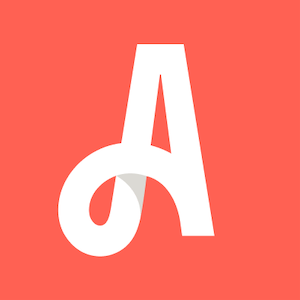 Angi

Denver,CO
United States

Website
Job Info:
100% Remote
Full-Time
USA
17.00 per hour + commissions USD