Business Analyst
Posted Dec 2
We're looking for a Business Analyst to join the engineering team at Modus. Want to help our clients build awesome solutions to accomplish their goals and vision? Are you interested in working from home with some of the best talent on the planet? Then keep reading.
About You
You love helping and supporting teams to build great software. You have worked with teams before on large and demonstrable projects. You have 5+ years working in thinking roles in a development team in large, complex projects and technologies in large organizations. We need someone used to thinking their way through problems and methodically laying out solutions in a range of product development related domains. You have excellent knowledge of the software life cycle. You have Agile framework knowledge. You have work experience writing user stories and converting client needs into clear requirements that can be then written as epics, features and user stories. Experience with Jira and Confluence is a must. Also, you have experience with challenges of Agile and DevOps implementations in large organisations, and ideas about how to overcome them.
You are excellent at communicating client requirements to the different roles in your team, interacting with developers to ensure they understand these stories, or other stakeholders like designers and strategists. You could have the chance to work with other business analysts of the company internally to grow the practice. Being able to communicate with other departments related to your team and daily work is key.
You love learning. Engineering is an ever-evolving world. You enjoy playing with new tech and exploring areas that you might not have experience with yet. You are self-driven, self-learner willing to share knowledge and participate actively in your community.
Having overlap with your team is critical when working in a global remote team. Modus requires all team members to overlap with EST morning hours daily. In addition, reliable high speed internet is a must and experience in using an iOS device.
[In reference to requisition 1286, 1292]
Things You Might Do
Modus is a fast-growing, and remote-first company, so you'll likely get experience on many different projects across the organization. That said, here are some things you'll probably do:
Guiding our Client's team to produce fit-for-purpose solutions.
Working closely with stakeholders and partner teams to discuss and understand vision, strategy and help everyone reach tactical next steps.
Translation of broad-stroke feature requests from stakeholders into the Epics and Stories that the development team can refine and prepare before putting into work.
Establishing acceptance criteria to qualify what a successful outcome looks like.
Documenting agreed outcomes about how our Client's systems should function and how they should be used.
Document system design decisions in terms of state, activity and flow diagrams, as value streams, as persistent maps, and whatever forms are necessary to capture the essence of system components and their interactions, to make the whole as comprehensible as possible to everyone.
Promote systems thinking and be the voice of experience and reason in how we should approach the build of our Client's platform in ways that avoid or plan around undue debts or challenges for the future
Manage a debt log, showing where there is accrued or inherited technical, non-technical or process debt
Ensure debt is discussed at sprint and program planning levels and that team time is allocated to focus on it
Give back to the community via open source and blog posts
Teach and be taught: Modus creates active teams that work in internal and external projects together, giving opportunities to stay relevant with the latest technologies and learning from experts worldwide
Interact directly with internal and external clients to represent Modus and its values
Why Modus Create:
Our Benefits may vary according to the country you are located in, so please reach out to our recruiter in case you have any questions.
If you live in USA and you become a full time employee at our office we offer:
Competitive compensation
Health insurance (medical, vision, and dental) and other benefits (FSA and HSA)
401(K) match to up to 3.5% of your annual salary
Remote work
The chance to work side-by-side with thought leaders in emerging tech
Flexible Time Off/PTO
Misc Info For This Position:
Remote Mix: 100% Remote
Position Level: Senior
Job Type: Full-Time
Regional Restrictions: USA Only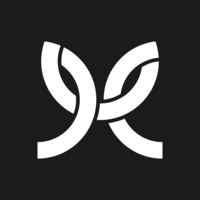 Modus Create

Reston,VA
United States

Website
Job Info:
100% Remote
Senior
Full-Time
USA