Back End Engineer (Python)
Posted Mar 10
We're looking for a Backend Python Engineer to join the engineering team at Modus. Want to help our client's build awesome solutions to accomplish their goals and vision? Are you interested in working from home with some of the best talent on the planet? Then keep reading.
About You
You love building great software. Your work could be supporting new feature development, migrating existing features, or creating APIs. You'll have a primary focus on backend development in Python, though may need to jump into the frontend from time to time.We use modern tools, which means you'll have the opportunity to work with software like Memcached, RabbitMQ, Zookeeper, Docker, Redis, Jenkins, Puppet, Ansible and much more.
You have worked with teams before on large and demonstrable projects (preferably built on Python). You're also familiar with frameworks like Django or Flask. You understand how to design systems in a distributed manner across hundreds (and even thousands) of servers - we handle 100s of millions of API calls every week and are growing fast. You understand Agile software development and DevOps practices, and can work closely with QA teams to optimize your code.
You relish creating high quality code from the comfort of your own home. Your engineering projects will focus on understanding customers' needs and translating those needs from product specifications into functional, production ready code. You'll have the opportunity to ship code daily that will be used by customers.
You love learning. Engineering is an ever-evolving world. You enjoy playing with new tech and exploring areas that you might not have experience with yet. You are self-driven, self-learner willing to share knowledge and participate actively in your community.
Having overlap with your team is critical when working in a global remote team. Modus requires all team members to overlap with EST morning hours daily. In addition, reliable high speed internet is a must and having a machine to work in that meets the following criteria: Mac running Mac OS or a Windows machine running Windows 10Pro.
Additionally, as part of this role you will be expected to adhere to our customers information security requirements. This includes but is not limited to installing BitDefender endpoint security, provided by Modus Create on the machine you will be connecting to the clients network and systems with. BitDefender provides the following features: AntiVirus/AntiMalware, Intrusion detection systems, Blocking of Phishing/compromised websites, Full Disk Encryption (using native tools to the operating system), Disables external storage, Automatic patch deployment and Windows risk management.
Think this is a perfect position for you? share your latest CV and Portfolio link, and join Modus Create.
[In reference to requisitions 1443]
Why Modus Create
Our Benefits vary according to the Country you are located in and employment status, so please reach out to our recruiter in case you have any questions.
If you live in USA and you become a full time employee at our office we offer:
Competitive compensation
Health insurance (medical, vision, and dental) and other benefits (FSA and HSA)
401(K) match to up to 3.5% of your annual salary
Remote work
The chance to work side-by-side with thought leaders in emerging tech
Flexible Time Off/PTO
If you live anywhere else you can become a contractor, and then we offer:
Competitive compensation
100% Remote work (could vary according to the client's needs)
Travel according to client's needs
The chance to work side-by-side with thought leaders in emerging tech
Misc Info For This Position:
Remote Mix: 100% Remote
Job Type: Full-Time
Regional Restrictions: USA Only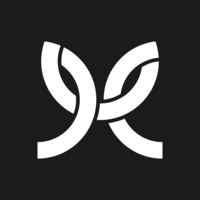 Modus Create

Reston,VA
United States

Website
Job Info:
100% Remote
Full-Time
USA