B2C Growth Marketing Manager
Posted Apr 19
This marketing team toggles rapidly from quantitative problem solving to doing whatever it takes to develop highly effective campaigns that touch the hearts and minds of our buyers. We help each other grow, share our learnings, and support continuous education initiatives. The team is scaling as its impact to generate revenue for the company grows.
The Senior B2C Growth Marketing Analyst will lead the next phase of our independent expert networks growth. The highly skilled independent workforce is growing at an unprecedented pace (feel free to ask us about this when you speak with us). This newly created role is a great opportunity to lead growth marketing initiatives for the B2C side of our business by working closely with our Director of Marketing.
You will get the opportunity to try new awareness and acquisition ideas, measure and understand what's working, determine how to optimize our end-user marketing efforts, implement your ideas to improve our practices and establish creative and unique new ways to engage with our end-user audience.
This is the perfect position for an action-oriented, data-driven marketer to own multi-channel marketing campaigns. You will be an early hire into a marketing team thats generating results several times higher than industry benchmarks. Ask us about this when you speak with us
About the Role:
You'll have the opportunity to work closely with our director of marketing to play a crucial role in our go-to-market strategy to identify effective ways to drive growth in our expert network and set strategy and own execution behind innovative advertising and brand campaigns. Youll be an early, core marketing team member in this critical, highly visible role.
Over the course of a week, you would get a chance to lead:
B2C Campaign management - Develop and execute strategies to energize and activate target personas across email, webinars, paid media, and emerging channels. Work closely with the product team to execute a seamless journey to sign up and experience the value from our platform.
Marketing technology - Identifying and leveraging next-generation demand generation tools to advance our goals, including content marketing, inbound marketing, and paid acquisition.
Marketing operations - Building and executing a scalable growth strategy that drives intent across the user acquisition journey, including processes, database management, segmentation, and analytics.
Content creation - Work closely with our content marketing manager to build research reports, ebooks, blog posts, etc., to promote.
Generate new ideas that will delight our users, and set us apart from the competition
About You
Have 1-2 years of experience in developing, managing, and optimizing demand generation campaigns for a B2B2C or B2B tech product or service
Experience with B2C social media, Google Adwords and email campaigns, SEO/SEM
Ability to read and translate social and digital media metric tools, some if not all of Facebook and Instagram Insights, Google Analytics for Web, YouTube, Email and Social Integration, Google My Business Metrics, Twitter Analytics, etc.Interested in analyzing data, optimizing campaigns, and creating structured reports
Experience or interest in utilizing technologies including marketing automation, zapier, customer data platforms, etc.
You take ownership of projects and dont need someone to tell you what to do.
Youre curious by nature and have a willingness to learn and collaborate.
Perks
Competitive salary & bonus
Full benefits: 100% employer coverage of health, dental, vision insurance401(k) with match
Health & Childcare FSA
Commuter benefits
Flexible remote work policy
Flexible vacation policy
Customized workstations
Misc Info For This Position:
Remote Mix: 100% Remote
Position Level: Manager
Job Type: Full-Time
Regional Restrictions: Anywhere Only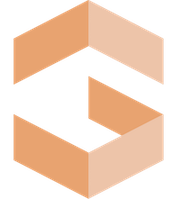 Graphite

San Francisco,CA
United States

Website
Job Info:
100% Remote
Manager
Full-Time
Anywhere