Atlassian Consultant
Posted Mar 10
We are looking for an Atlassian Consultant with great consulting skills, who can consistently delight our customers and help grow our Atlassian practice by implementing high quality solutions. Want to help our client's build awesome solutions to accomplish their goals and vision? Are you interested in working from home with some of the best talent on the planet? Then keep reading.
About You
You have a proven track record of successfully implementing Atlassian products collaboratively. To do so, you're comfortable diving into the client's environments and deliver successfully as the only consultant on the project. You are able to architect solutions based on established best practices. You can lead a team of Atlassian experts in delivering outcomes that meet client requirements and satisfy identified metrics for success. By being up to date with Atlassian product best practices, you're able to transform a client's Jira, Jira Service Desk, or Confluence configuration. Working remotely with a globally distributed team of engineers, designers, devops, and clients is not only exciting for you, but you thrive in that environment. Exceptional written and verbal communication skills are required, particularly via video, phone, email, and chat.
You're familiar with Agile methodologies such as Scrum, Kanban, SAFe and Lean. Strong communication and relationship management is second nature to you. The ability to quickly learn and understand specific client processes is essential. Consulting with the client and Modus team on process improvements for the delivery is important. Having at least two Atlassian certifications is required.
Possessing additional technical expertise beyond what is expected of a typical Atlassian administrator is great to have. This may include items such as: Planning and assisting with installation, deployment, and tuning of server-side configurations of the Atlassian instance; Providing support to configure advanced system configurations such as user directories or single sign-on (SSO); Planning and assisting with merging or migrating Atlassian instances.
You thrive leading, mentoring, and coaching both client and Modus team members from the comfort of your own home. You understand the importance of diving into customers' needs and translating those needs into requirements.
You love learning and understand that software is an ever-evolving world. You enjoy playing with new tech and exploring areas that you might not have experience with yet. You are self-driven, self-learner willing to share knowledge and participate actively in your community.
Having overlap with your team is critical when working in a global remote team. Modus requires all team members to overlap with EST hours daily. In addition, reliable high speed internet is a must.
[In reference to requisitions 103]
Things You Might Do
Modus is a fast-growing, and remote-first company, so you'll likely get experience on many different projects across the organization. That said, here are some things you'll probably do:
Give back to the community via open source and blog posts
Travel and meet great people- as part of our remote-first lifestyle, it's important that we come together as needed to work together, meet each other in person and have fun together. Please keep that in mind when you apply.
Teach and be taught: Modus creates active teams that work in internal and external projects together, giving opportunities to stay relevant with the latest technologies and learning from experts worldwide
Interact directly with internal and external clients to represent Modus and its values
Our Benefits may vary according to the Country your are located in, so please reach out to our recruiter in case you have any questions.
If you become a contractor we offer:
Competitive compensation
100% Remote work (mostly)
The chance to work side-by-side with thought leaders in emerging tech
Do you have what it takes? Apply today!
Misc Info For This Position:
Remote Mix: 100% Remote
Position Level: Senior
Job Type: Full-Time
Regional Restrictions: USA Only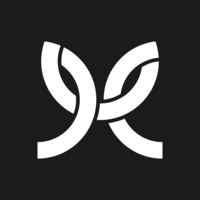 Modus Create

Reston,VA
United States

Website
Job Info:
100% Remote
Senior
Full-Time
USA