Associate Director, Account Management
Posted Jan 7
Manages the ongoing development of affiliate & strategic client relationships to ensure deep penetration within the client account and to minimize risks to the relationship while building effective long-term relationships and a high level of satisfaction with key senior-level decision makers and influencers. Serves as the primary conduit for other company resources dealing with the client. Ensures that operational and service delivery standards are being met and creates a demand for the organizations products and services by raising their profile with clients. May manage the revenue growth of existing clients to include both new sales and organic growth.
What Part Will You Play
Guides a team that is responsible for client relationships for a specific product or service. Develops relationships with multiple levels of client leadership, serving as the client advocate within the company, augmenting the clients business, satisfaction, and growth. Establishes knowledge across the enterprise to ensure stakeholders at all levels have maximum understanding of the client, equipping them to facilitate strong partnerships.
Leads and ensures retention of clients based on strategic direction of clients' business. Consults with clients to assist in meeting business objectives. Applies functional or business industry knowledge to relevant business opportunities and problem solving. Maintains strong current knowledge of key subject matter experts in the company and applies those resources as necessary. Creates and manages client growth plans designed to maximize revenue to the company. Serves as an active contributor to all sales efforts and other formal procurement processes. Provides regular updates to finance and executive leadership on progress toward financial goals.
Ensures compliance to the contract (to include assessment of service levels). Consults with legal and finance on contractual matters, and works with appropriate leadership to resolve contractual issues. Ensures accuracy of client invoice and maintains appropriate supporting records. Negotiates resolution to financial disputes. Participates in and provides key contributions to contract renewal discussions.
Coordinates company resources to respond to client needs 24x7. Serves as client advocate and acts as an escalation point to coordinate resolution of issues that pose substantial customer, regulatory, or financial impacts. Works with leadership, technical and business areas to prioritize work efforts and to build cross functional teams in support of client needs.
Leads a team of Account Managers by measuring progress to goals and ensure that the team understands client strategy and organizational complexity to effectively engage at the highest level. Allocates team member resources, to include business development for respective area, for problem resolution and management, client maintenance, project requests, system enhancements, and client specific requests. Provides performance feedback to team members at specified reviews as well as real time coaching to promote a growth environment. Customizes performance expectations and training plans based on role, experience, and knowledge as team member satisfaction predicates client satisfaction.
Participates in business and executive reviews based on experience and trends. Owns, directs and ensures complete set up and preparation for the client review monthly, quarterly, and annually, and understanding the content with the intent to improve the clients business. Aligns clients needs with internal solutions. Manages the implementation, execution and follow up of actions associated with the client survey.
Not an exhaustive list; other duties as assigned.
What Are We Looking For in This Role
Minimum Qualifications
Bachelor's Degree
Relevant Experience or Degree in: related field of study from an accredited university is preferred. Relevant experience in lieu of a degree will be considered.
Typically a minimum of 8 years
related professional experience including a minimum of 3-4 years experience in a supervisory position.
Oklahoma - Remote
Arizona - Remote
Texas - Remote
Florida - Remote
Colorado - Remote
Misc Info For This Position:
Remote Mix: 100% Remote
Position Level: Director
Job Type: Full-Time
Regional Restrictions: USA: AZ, CO, FL, OK, TX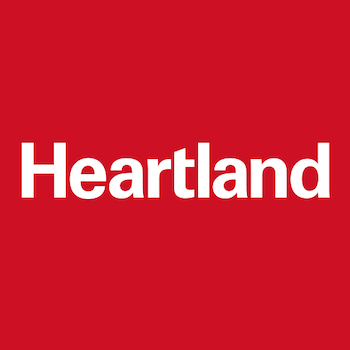 Heartland Payment Systems

United States

Website
Job Info:
100% Remote
Director
Full-Time
USA: AZ, CO, FL, OK, TX