Associate Customer Support Engineer
Posted Apr 21
Fastly is looking for passionate support professionals to continue our high standard of support, as well as scale and improve our support systems as we grow. Fastly's goal of providing a fast and secure internet is rooted in great support. It's a core value, and something that crafts our culture.
You should be an expert in written voice, embrace details, and have the technical curiosity and experience necessary to understand Fastly's products and customers. You'll be working with our numerous teams including: Marketing, Law, Sales, Security, and Engineering teams on behalf of our customer base. So, a passion for customer advocacy is essential.
The Associate CSE Role is responsible for following the processes set up to keep Fastly in line with legal requirements in regards to inbound claims about our customers. This includes -but is not limited to- DMCA, phishing, and child endangerment. An Assoc CSE is also responsible for working with the Law Team when it comes to handling edge cases that are not covered in our standard process documentation.
While working with our Support Engineering team, the Associate CSE will be responsible for enabling new products and features for customers, answering general questions, triaging issues, and creating/updating process documentation.
What You'll Do
Effectively triage and prioritize incoming abuse and acceptable use policy violations and apply the appropriate procedures for resolution
Handle and implement Customer Enablements, Customer Account Set ups, and Customer Domain Delegation
Configure Fastly Customer user configuration settings
Familiarity with Slack Administration requirements
Assist with cases of abusive accounts, DMCA/GDPR reports, and related customer issues, and decrease resolutions times for cases
Address customer cases, questions, and escalations in a timely and professional manner
Communicate internal and customer needs and requirements with the security, legal, and engineering teams as well as the product and sales teams
Contribute to our documentation for reporting cases and for mitigating cases
Contribute to the processes and policies that scale our support organization as we grow
Create macros and documentation, driving best practices, and suggesting process improvements
Participate in ongoing training and education to continue to grow in this role
What We're Looking For
Minimum of 1-2 years experience in a Technical Customer Support role
Familiarity with technical debugging processes, coding languages, and/or network routing
Familiarity with ticketing system (Zendesk, JIRA) and documentation tools (Confluence, Google Drive)
Results driven and detail-oriented; ability to follow compliance processes
Strong written communication skills
Strong problem solving and analytical skills
In accordance with applicable law, Fastly's minimum hourly rate for this role if hired in Colorado is 30.77. Additionally, this role is eligible to participate in Fastly's equity plan. Final offer amount will be at the company's sole discretion and determined by multiple factors, including years and depth of experience and expertise, location and other business considerations. Note that this role is available to candidates outside of Colorado and different minimum compensation may apply.
Fastly is proud to deliver a strong total rewards program to our employees. This role is eligible to participate in the following benefits:
Health benefits (medical, dental, and vision)

Medical: Cigna or Kaiser available

Retirement benefits and employer match
Life Insurance (Basic and Voluntary Life)
Short & Long Term Disability with a buy-up LTD option
Voluntary Accident & Critical Illness benefits
Flex Spending Accounts & Mass Transit benefits
Open Vacation Policy
Sick Time
Generous leave benefits (medical, maternity, paternity, and personal)
Paid wellness days
Employee Assistance Program
Learning & reimbursement program stipend
Mobile and internet allowance
Wellness stipend
Pet insurance
Fastly reserves the right to amend or modify for any reasons in accordance with applicable law.
Why Fastly?
We have a huge impact.Fastly is a small company with a big reach. Not only doour customershave a tremendous user base, but we also support a growing number ofopen source projects and initiatives.Outside of code, employees are encouraged to share causes close to their heart with others so we can help lend a supportive hand.
We love distributed teams.Fastly's home-base is in San Francisco, but we have multiple offices and employees sprinkled around the globe. In fact, 50% of our employees work outside of SF! An international remote culture is in our DNA.
We care about you.Fastly works hard to create a positive environment for our employees, and we think your life outside of work is important too. We support our teams with great benefits like up to 20 weeks of paid parental leave, options for free medical/dental/vision plans, and an open vacation program that enables our folks to take the time they need to recharge (some benefits may vary by location).
We value diversity.Growing and maintaining our inclusive and diverse team matters to us. We are committed to being a company where our employees feel comfortable bringing their authentic selves to work and have the ability to be successful -- every day.
We are passionate.Fastly is chock full of passionate people and we're not one size fits all'. Fastly employs authors, pilots, skiers, parents (of humans and animals), makeup geeks, coffee connoisseurs, and more. We love employees for who they are and what they are passionate about.
We're always looking for humble, sharp, and creative folks to join the Fastly team. If you think you might be a fit, please apply!
Misc Info For This Position:
Remote Mix: 100% Remote
Job Type: Full-Time
Regional Restrictions: USA Only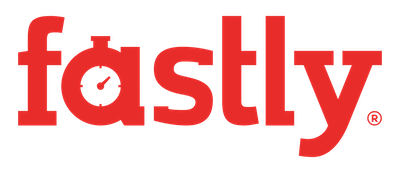 Fastly

San Francisco,CA
United States

Website
Job Info:
100% Remote
Full-Time
USA