Associate Customer Reliability Engineer
Posted Jan 8
When our customers have problems, they contact us and it is our goal to help them as quickly and awesomely as possible. We're growing our team of Customer Reliability Engineers to help ensure the technical success of our largest and most complex customer deployments, comprised of on-premise installations of GitHub Enterprise Server and GitHub Enterprise Cloud.
Your main responsibilities will be to:
Work with assigned customers via support tickets and/or real-time interaction (phone/screen sharing) to solve technical issues related to their usage of GitHub products.
Act as single point of contact for technical issues with ability to troubleshoot and resolve complex issues independently.
Gather metrics around tickets, issues, training needs, and so on for your assigned accounts for quarterly business reviews.
Collaborate with the Support and Engineering teams to resolve product issues requiring code changes.
Lead incident response for outages affecting assigned customers, followed by delivery of postmortem reports.
Tickets are usually opened by customer system administrators, and can include investigating load or networking issues, debugging application errors, and discussing feature requests. You'll also work with our engineering team to prioritize issues and development, and our documentation team to improve customer-facing resources. You dont need to be a Git expert, but you do need to have technical experience and a passion for helping people.
GitHub works remotely and asynchronously as much as possible. While this role does not require you to live near our office, it will require some travel to meet with co-workers or attend company events. This role may require working non-standard working hours, including weekends and holidays on-call as part of a team-wide rotation.
Responsibilities
Act as a single point of contact for specific enterprise customers to provide performance, and best practice advice and assessment related to GitHub and customer's infrastructure.
Understand and maintain documentation around the customer infrastructure, workflows, and configuration of GitHub Enterprise Server or GitHub Enterprise Cloud environment.
Provide phone coverage during shift for Premium Support customers.
Coordinate and collaborate with other teams at GitHub when additional expertise is needed to resolve customer issues.
Provide guidance and assistance with customer support tickets often involving Linux servers, source code, and web application issues.
Manage customer incidents and outages, including joining Zoom/screen share sessions for live triage.
Perform incident postmortems, ticket analysis, and system health checks for Premium Support customers as needed.
Lead quarterly business reviews for the assigned accounts by presenting metrics, data, and health check summary and recommendations.
Organize and lead weekly/bi-weekly touchpoints with assigned accounts to review ongoing Support issues and projects.
Work proactively with customers on activities such as coordinating upgrades and ensuring their installation is running smoothly.
Set-up and onboard new assigned customers into the program.
Work with Sales to outline the GitHub Premium Support program and features to potential customers.
Provide weekend on-call support as part of the team rotation (8 hour shifts, during normal work hours).
Preferred Qualifications
2+ years experience in a customer support/success role working with Enterprise customers
Familiarity with GitHub and/or Git
Familiarity with Linux (Debian/Ubuntu)
Proficiency with and/or ability to understand and update code and scripts (Shell, Ruby, Go)
Working knowledge of common applications in the web application stack like HAProxy, Nginx, MySQL, and Unicorn
Exceptional verbal and written organizational, presentation, and communication skills
Enthusiasm for working directly with customers, and building a deep understanding of what makes their tools work
Bonus points if you have...
Knowledge of Ruby on Rails
Experience using Splunk, Sentry, Datadog, etc...
Experience providing real-time, customer-facing support (phone/screen sharing)
Familiarity with some flavor of production-level virtualization platform and/or cloud provider (e.g. VMware ESX, KVM, AWS, Azure)
Working knowledge of containers (e.g. Docker/LXC) and orchestration (Swarm, Kubernetes, Nomad, etc)
Misc Info For This Position:
Remote Mix: 100% Remote
Job Type: Full-Time
Regional Restrictions: North America Only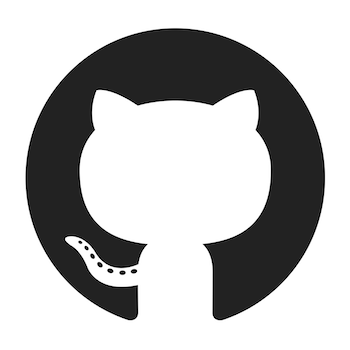 Github

San Francisco,CA
United States

Website
Job Info:
100% Remote
Full-Time
North America