Accounting Manager
Posted Jan 6
We're looking for an experienced Accounting Manager to join the Finance Team at Modus. Want to help Modus streamline and implement best practices for our internal tools to align to our goals and vision Are you interested in working from home with some of the best talent on the planet Then keep reading.
About You
You love to crunch numbers, analyze data, and develop processes to support the accurate and proper maintenance of the organizations financial statements and internal operations. You are a natural leader, highly motivated, a self-starter, and continuously challenge yourself to set the bar higher and constantly learn and improve.
We use modern tools, which means youll have the opportunity to work with tools and technologies such as Hubspot, Quickbooks, Harvest, Trello, Jira, Slack, Zoom, Google, Microsoft and much more.
You enjoy providing value-added financial analyses that help determine the direction of operational decision making and planning. You are very attentive to details and demonstrate the ability to be accurate and thorough. You are able to prioritize tasks and work efficiently to complete work. You are adaptable and able to handle unexpected events and a quick paced environment.
You are highly collaborative, autonomous, and effective working remotely. You have the ability to work independently and as a team player, working with a cross-functional, distributed team.
You love learning Accounting & Finance in an ever-evolving world. You view accounting as the primary driver of operational decision making. You are self-driven, a self-learner, willing to share knowledge and participate actively in your community.
Having overlap with your team is critical when working in a global remote team. Modus requires all team members to overlap with EST morning hours daily. In addition, reliable high speed internet is a must.
Things You Will Do:
Modus is a fast-growing, and remote-first company, so you'll likely get experience in many different areas across the organization. That said, here are some things you'll probably do:
Ensure accuracy, completeness, and integrity of the financial statements in accordance with GAAP for monthly/quarterly/annual reporting.
Manage a talented team of 2-3 accounting and finance professionals, and several external firms dispersed across multiple countries in a distributed environment
Consolidate all subsidiary financial statements in accordance with GAAP
Oversee Accounts Receivable and Accounts Payable teams
Oversee entire month end close process including financial reporting and KPI tracking
Review Financial Statements and provide analysis/recommendations
Review client contracts and billing plan
Collaborate with Client Partners, Project Managers, and Resource Managers to maintain project budgets, staffing changes, and billing
Be the main point of contact for annual audits, external tax accountants, and R&D specialists
Collaborate with clients to resolve billing disputes and align billing processes
Negotiate new vendor contracts
Review and Process US and international payroll for full time employees and contractors
File and pay multistate sales tax and annual 1099s
Collaborate with all departments to develop internal policies and procedures to increase efficiency
Recommend and improve process and technology improvements
Other Ad Hoc and special projects and duties as required
Teach and be taught: Modus creates active teams that work together, giving opportunities to stay relevant with the latest technologies and learning from experts worldwide
Skills Desired:
5-8 years of progressive accounting related work experience, 1+ in a leadership role
Bachelors degree in accounting or finance related field
Strong GAAP/ASC 606 technical accounting knowledge and understanding of financial reporting
Certified Public Accountant and public accounting experience
Ability to work in a fast paced, agile finance department, successfully juggling multiple entities, projects and deliverables with minimal supervision
Knowledge of modern financial tools and implementation of them
Proficient in Excel/Google Sheets
Excellent communication and interpersonal skills (verbal and written)
Consulting and/or software technology industry experience a plus
Why Modus Create:
If you become a full time employee we offer:
Competitive compensation
Health insurance (medical, vision, and dental) and other benefits (FSA and HSA)
401(K) match to up to 3.5% of your annual salary
Remote work
The chance to work side-by-side with thought leaders in emerging tech
Flexible Time Off/PTO
Do you have what it takes Apply today
Misc Info For This Position:
Remote Mix: 100% Remote
Job Type: Full-Time
Regional Restrictions: USA Only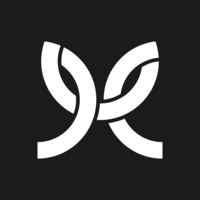 Modus Create

Reston,VA
United States

Website
Job Info:
100% Remote
Full-Time
USA