Account Manager, Strategic Partnerships (Enterprise)
Posted Mar 15
The Enterprise Sales Team is looking for an Account Manager, Strategic Partnerships, who has a passion for seeking and developing building customer relationships by identifying areas of opportunity for growth and retention, finding creative solutions to partner concerns, and driving incremental business for their existing portfolio. The ideal candidate will be a hard-working, sales, and customer-success-driven individual with experience playing a pivotal role in creating significant revenue growth by driving relationships with large corporations and franchise model businesses.
The Team:
The Strategic Partnerships team is responsible for growing and retaining revenue from Enterprise (Large Pro) partnerships. We work closely with our partners to provide guidance and best practices to improve success. We manage relationships that secure millions of dollars in revenue each year and play a pivotal role in the company's growth.
Responsibilities:
Your primary responsibility is to grow and retain revenue generated from the Enterprise relationships in your book of business. You will manage relationships with some of the largest contractors in the industry. Your day-to-day will involve collaborating with leaders of significant associations, manufacturers, and franchise networks on marketing strategies to help their members (service professionals) successfully use Angi to grow their businesses. Each strategic partner is different, and each approach is unique, so you start by analyzing the current relationship. Next, you'll coordinate with vital internal groups to assemble optimal solutions through executive interactions. Finally, you will plan, attend, and execute user webinars, trade shows, and face-to-face meetings with your clients, leveraging new ideas and ultimately strengthening our partnerships through strategic and thoughtful plans.
Essential Functions:
Deliver on quarterly revenue growth goals from your book of business.
Analyze a portfolio of our most prominent service professional customers to identify growth and upselling opportunities.
Identify opportunities through sales campaigns, working internally with other departments to increase existing service professional revenue and creative options to increase retention and gain new business with the partner.
Think strategically to identify opportunities uniquely tailored to each partner in your portfolio with proactive outreach and offer solutions to grow accounts by maximizing Angi products & services to fit each partner's needs.
Serve as the lead point of contact for all corporate partner matters.
Meet with partners regularly to provide frequent guidance, understand market trends, identify opportunities, and optimize the partnership.
Forecast and track key account metrics (e.g., close rates, sales funnel process, and busy seasons).
Communicate the progress of monthly/quarterly initiatives to internal and external stakeholders.
Effectively communicate with management the status of accounts, including risks, opportunities, and any other anomalies that could positively or negatively impact the relationship.
Desired Skills:
You have a business development mentality and proven experience in revenue-generating roles.
You are diplomatic and resilient in challenging situations, analytical in solving problems, and innovative in evaluating new growth opportunities.
You have a positive attitude when working with both clients and internal stakeholders.
You are a strategic thinker with an ability to use data to inform decisions alongside out-of-the-box creative solutions.
Business acumen, preferably in the home services space, and a thirst for knowledge and drive to learn deeply about our partners' industries and businesses.
You are an excellent communicator who enjoys inspiring others, can navigate tough conversations, and is comfortable presenting to executives and large audiences.
You have a proven ability to juggle multiple account management projects and responsibilities at a time while maintaining sharp attention to detail.
You have 3+ years of Enterprise Sales experience, maintaining a 10M+ book of business and/or proven work experience as an Account Manager, Sales Account Manager, Key Account Manager, Junior Account Manager, or relevant role.
Experience overseeing customer relationships, including negotiating contracts and agreements to maximize profits.
Solid experience with CRM Software (e.g., Salesforce, Zoho CRM, or HubSpot) and Microsoft and Google Suite.
Some travel required; 20-25%
Compensation & Benefits
65,000.00/yr + Commission (OTE 90k)
Paid training
Medical, dental & vision coverage (including options 100% subsidized by Angi!)
Retirement plan with company match (401K)through Charles Schwab
Company Equity Program
Company match of personal charitable contributions up to 15,000 per year
Generous PTO including sick, personal, vacation, volunteer timeand 9 paid holidays
Technical equipment provided
Fast paced team with internal growth opportunities into multiple directions
Why Angi?
At Angi, we are all about talent and enjoying the journey. We believe there is strength in diversity and actively encourage our teammates todisagree as individuals in the service of delivering as a team. We're on the path to become the home for everything home, and in order to do that we need dedicated people who always strive to be better today than wait to be perfect tomorrow. Our customers are at the heart of everything that we do, and we're looking for Customer Care representatives to communicate our mission persuasively and effectively. This is a remoteposition;therefore,it is imperative that all applicants be able to work independently in anenvironment free from distraction and manage their time accordingly.
Equal Employment Opportunity
Angi Inc. provides equal employment opportunities to all employees and applicants for employment and prohibits discrimination and harassment of any type without regard to race, color, religion, age, sex, national origin, disability status, genetics, protected veteran status, sexual orientation, gender identity or expression, or any other characteristic protected by federal, state, or local laws.
This policy applies to all terms and conditions of employment, including recruiting, hiring, placement, promotion, termination, layoff, recall, transfer, leaves of absence, compensation, and training.
Misc Info For This Position:
Remote Mix: 100% Remote
Job Type: Full-Time
Regional Restrictions: USA Only
Salary/Pay Info: 65000 per year plus commissions USD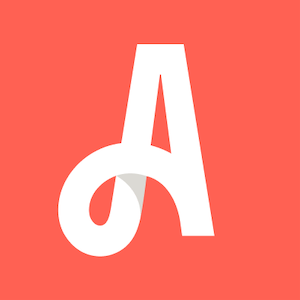 Angi

Denver,CO
United States

Website
Job Info:
100% Remote
Full-Time
USA
65000 per year plus commissions USD